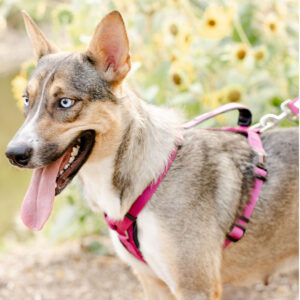 Thank you for choosing to adopt a wonderful new family member from us!  We are excited that you are going to give a deserving dog a loving home!! If you are interested in adopting a dog please complete our online adoption application (link below). You will receive a phone call when your application has been approved or denied. If you are interested in a particular dog or puppy, please make that known at the time you submit your application. Once your application is approved, you will be contacted to schedule a time to complete the adoption agreement and pick up your new friend.
Approved applications are valid for 30 days following approval.
The adoption fee is $475.00 for puppies (under 1 year of age) and $300.00 for adult dogs (Over 1 year of age)
 Plus $12.99 for the microchip registration
. ***Breeder release dogs and puppies are subject to additional pricing.
If
 approved, the dog's know
n
medical 
history will be provided, as well as all proof of shots given prior to adoption.
All animals are spayed/neutered, microchipped and up to date on vaccinations prior to adoption